Pro Shop
Check out Clearview Lanes Pro Shop features all types of bowling equipment and accessories! Our experienced pro shop staff will help size, recommend and fit you with the right products and accessories to match your style, skill set and ultimately improve your game!
Special Offer!!!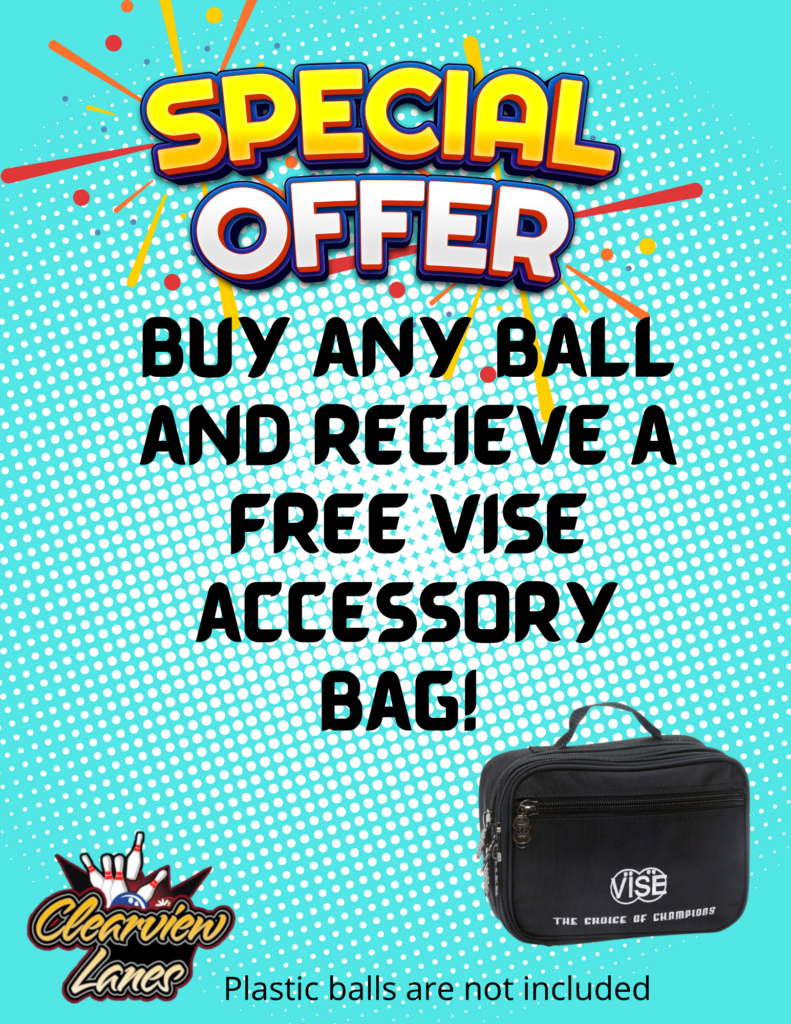 When you come into our pro shop and purchase any new bowling ball, we will gift you a brand new Vise accessory bag for FREE!! Whether you are looking to add a ball to your arsenal or looking to purchase your first bowling ball; we will be able to find the right one for you! Plastic bowling balls are not included in this offer!
So come on down and get yourself a brand new bowling ball!!
Our Pro Shop Stocks These Items and Provides These Services:
Bowling Balls
Custom Bowling Ball Fitting and Drilling
Bowling Bags
Youth and Adult Bowling Shoes and Inserts
Bowling Shirts
Bowling Gloves and Positioners
Ball Cleaners and Polishers
Grip Tape, Towels, Rosin Bags
Gift Certificates Available! (Great Birthday and Christmas Gifts for Your Bowler!)