Lancaster County Bowling Leagues
For over 50 years, Clearview Lanes has a strong, ongoing tradition of some of the best bowling leagues in Lancaster County. Whether you're a beginner or an aspiring pro looking for competitive individual and team bowling, there's a league for you at Clearview! With 32 professional, regulation, well-maintained lanes, Clearview Lanes can accommodate your skill level and large group bowling events!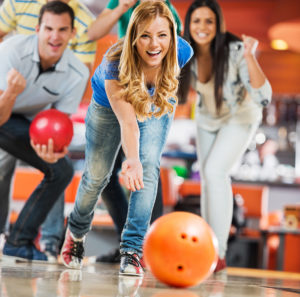 We have day and evening bowling leagues forming this summer (starting on May 5th, 2022!!!) for juniors, teenagers, adults and seniors! Our upcoming Fall 2022 bowling leagues will be announced in July and August and are inexpensive and are a fun and affordable outing with family and friends!
Located in Mount Joy, Pennsylvania, Clearview Lanes is a bowling and entertainment center for fun times with family and friends. At Clearview Lanes, you can enjoy weekday or weekend bowling at reasonable prices that won't break your budget! With 32 regulation bowling lanes, a full-service pro shop, a brand new video arcade, our New Top Golf Area and all the food and beverage choices you can imagine at our snack counter and Hennigan's Restaurant and Bar, Clearview Lanes is the perfect family night out and a great gathering place!
JOIN A LEAGUE THIS FALL! NO EXPERIENCE NECESSARY AND IT'S A GREAT TIME WITH FRIENDS!
SIGN UP FOR ONE OF OUR FALL / WINTER 2022-23 BOWLING LEAGUES TODAY!
BOWLING LEAGUES FOR ALL AGES AND ABILITIES!
CHOOSE FROM MEN'S, WOMEN'S, MIXED, YOUTH (JUNIORS), ADULTS AND SENIOR BOWLING LEAGUES!
Call Clearview Lanes today at 717-653-1818 to get more information or register for our great Fall/Winter 2022-23 Bowling Leagues and look forward to bowling every week!